English Championship club Coventry City have announced that Jamie Allen has put pen to paper on a new contract at the club. The midfielder is said to have signed a new Coventry City contract until July 2024.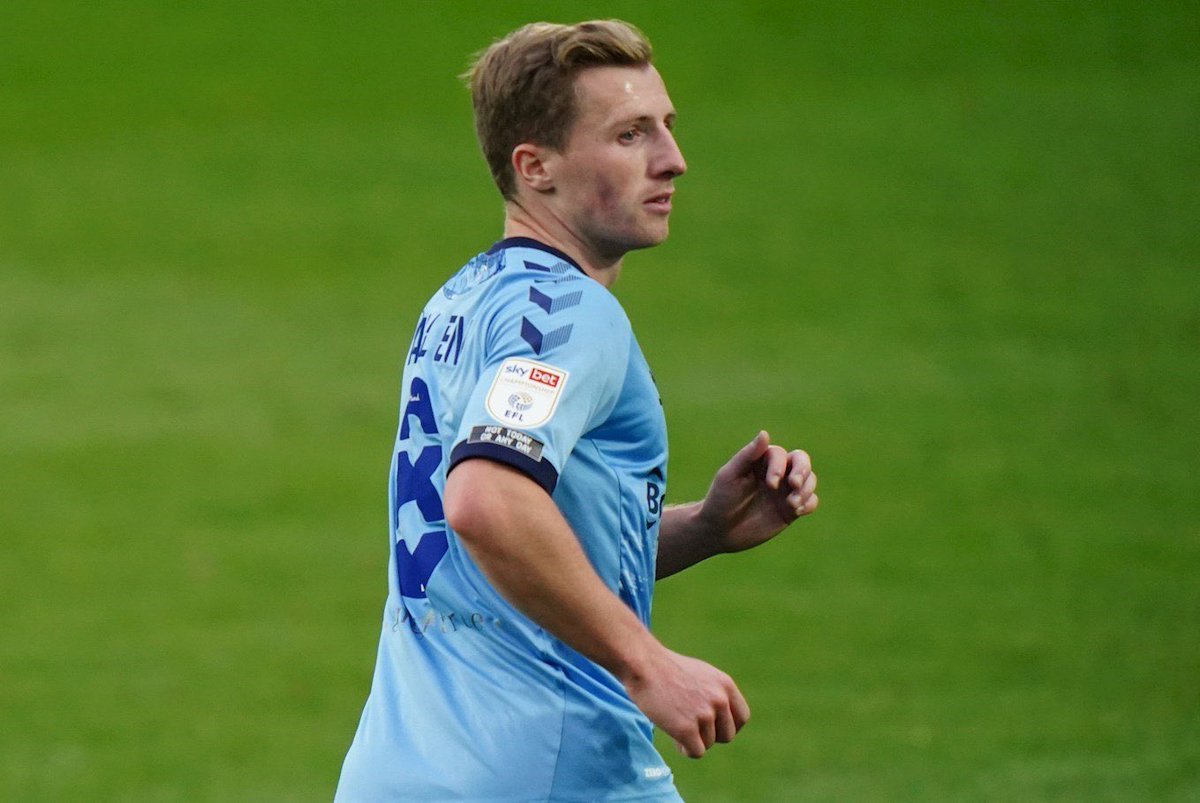 Allen, 26, has been a Coventry City player since he joined the club from Burton Albion in June 2019. The midfielder had previously played over 150 games for local team Rochdale. He has a record of three goals in 56 appearances for English Championship club Coventry City. Allen was part of the Coventry City side that emerged as recipients of the League One title during the 2019/20 season and promotion to the English Championship in the process. The midfielder has impressed with his creativity, technical ability and work-rate at the centre of the Coventry City midfield.
In a related development, Aston Villa are keeping tabs on Coventry City youngster Isaac Moore who has impressed for the Under-18 team this season. A report from The Athletic confirmed the interest of Aston Villa in the teenage player. It was disclosed that Villa want to sign 15-year-old Moore from Coventry City.
Teenage midfielder Moore has played regularly for Coventry City u18s. He made the headlines earlier this year in August for scoring an audacious goal from the halfway line against Watford. At the end of the game, Moore came in for a lot of praise from manager John Dempster as he scored a brace to lead his team to a 3-2 win over the Hornets.
The numerous football talents of Moore have come to the notice of Aston Villa who are keen to sign him. The Midlands club have already raided Coventry City for one of their young players. Villa signed young player Thierry Katsukunya from the Sky Blues last month and they have switched their focus to 15-year-old Moore.