Last two seasons, Coventry City were knocked to rock bottom, relegating further away from the top echelons of English football.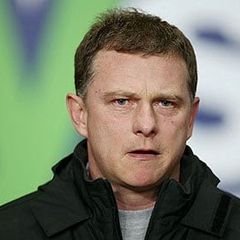 The side formerly managed by Russell Slade before Mark Robins stepped in to wield the role as the Sky Blues manager, had sloped to a degrading 23rd position on the EFL League One log.
Perhaps the arrival of Mark Robins changed the air around the Ricoh Arena, a place they have used for more than a decade.
And more potently was his influence in their win 2-1 over Oxford United at the Wembley Stadium, lifting the Football League Trophy–the closest they had come was reaching the semis, in 1981 and 1990.
Again, in May 2018, they walloped Exeter City 3-1 to end their stump in the English Football League League One, gaining entrance back into the the League One, through playoffs, after finishing sixth on the log.
Priding itself as one of the only five clubs to have won the FA Cup and the FA Youth Cup the same season, their return to the EFL League One, swelled plenty of expectations as they entered the new 2018-19 season.
But their huge run of losses could have cut them completely out of the race, racking up 5 losses in 14 games.And in those times, they had recorded stunted numbers in their supporting crowds.
Conventtry City suffered their opening day defeat in front of a 12,964 crowd, and that figure was trimmed down to 11,453 when they suffered another 1-0 loss to Plymouth Argyle.
Loss to Rochdale attracted only 9,879 fans however, that number climbed to 11,465 when they scraped past Barnsley 1-0.
Despite their 2-1 win against a ten-man Southend United side, the Sky Blues are pedalling on the right course, though they are 10th on the log.
And the love for Mark Robins has definitely been stamped on the hearts of the club's fans, who continue to hail him.
In their own words: "Lead us to the Championship."